Discover more from The Lunduke Journal of Technology
Make Computers Fun Again - Linux, UNIX, Alternative Operating Systems, Computer History, and Retro Computing. Also dad jokes.
Over 5,000 subscribers
Last month we talked about the effort to reverse engineer the AOL servers — named the "Re:AOL" project — and create a standalone AOL-compatible server that let people experience the joys of using America On-Line from "back in the day".
Well, it turns out there is a similar project underway to do something similar… except for the Prodigy online service, dubbed the "Prodigy Preservation Project".
Progress appears to be moving along — though not at quite the breakneck pace of the Re:AOL project — with the assistance of code included in the Prodigy patents.
And, as of last December, progress was being made on logging in to the system.
Again… not breakneck speed. But progress is clearly being made here and there.
The organizer of the project, writer Benj Edwards, is looking for folks who can assist in recreating some of the screens and content from the Prodigy service of the late 1980s.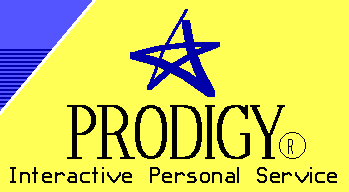 I love seeing both the "Prodigy Preservation Project" and "Re:AOL" happening. Preserving these historically significant services is critically important to understanding our overall computer history (which, in turn, helps us to understand — and improve — our computing present).
While preservation of the classic BBS scene of the 1980s and 1990s exists — such as our own House of Lunduke BBS — some of the more custom, corporate systems (like Prodigy) have remained far more elusive.
Hopefully these projects will fix that.
---
Subscribing to The Lunduke Journal is a good idea. You like good ideas.